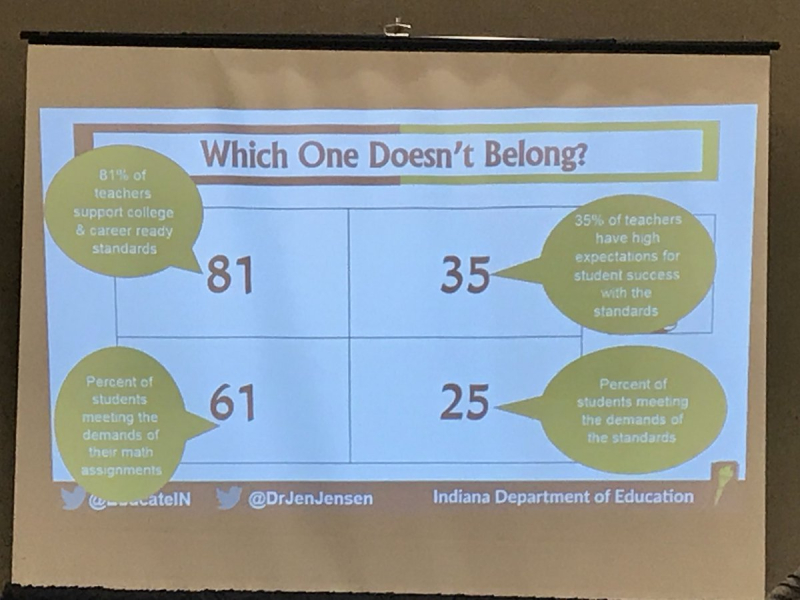 CCRS Math 201 Resource Alignment Workshop-Lyceum, Hartford
with Connie Rivera
Free
CCRS Math 201: Resource Alignment Workshop
Programs should selectively choose 1-2 adult educators who:
* Have received a certificate of completion for CCRS Math 101 and 102
* Will utilize the tools provided in this session to train other staff members in resource alignment and lesson renovation
* Will facilitate the identification of aligned resources (i.e., a resource library, a list of evaluated resources)
* Will bring a resource (currently in use in the program) to practice alignment protocol and a laptop with Wi-Fi capability.
Description: Providing our students with high-quality resources and instruction aides their development of deep understanding and transferable knowledge. During our session, we will build our capacity to evaluate the degree of alignment of instructional materials to the College and Career Readiness Standards (CCRS) in Mathematics. A resource currently in use in participants' programs, as well the resource provided for a materials fee, will be used. After determining alignment of the resource, we will renovate a lesson from the resource to improve its quality. Please bring a resource currently in use in your program and a laptop with Wi-Fi capability. 
Completion Task: A lesson renovation using Mathematics Lesson Plan template
Purpose:
* Deepen understanding of the College and Career Readiness Standards (CCRS)
* Build capacity to evaluate instructional resources
* Analyze the degree of alignment between common instructional resources and CCRS
* Renovate instructional resources to improve quality
Presenter-Connie Rivera
Mar

16th

,

2020

Mon

from

9:00 am - 3:00 pm

Will run
Lyceum
860-244-0066
227 Lawrence Street
Hartford, CT 06106 Get directions