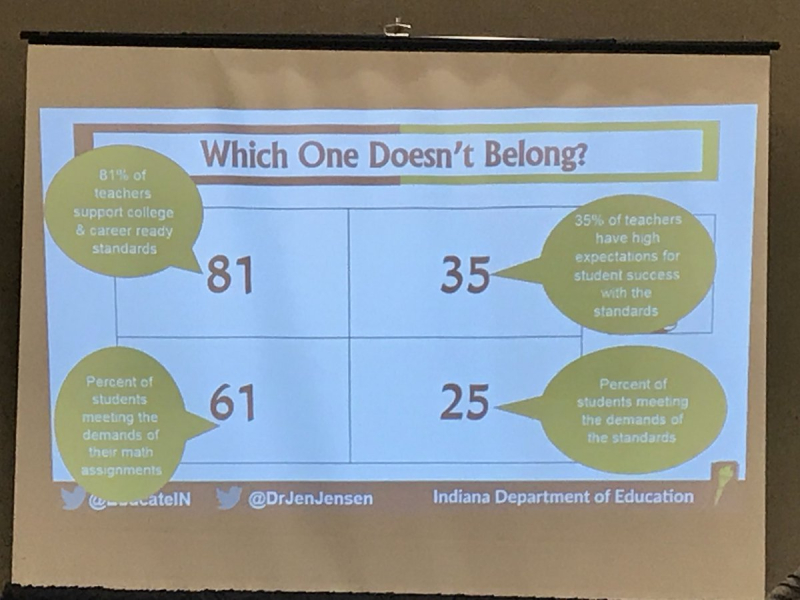 Video - CCRS Math (101) A Introduction & Key Instructional Shifts
with ATDN Staff
Free
CCRS Math 101(A) Introduction and Key Instructional Shifts (Video session) Part 1 of 4 videos.
The College and Career Readiness Standards (CCRS) for Adult Education are a set of academic standards that, when met by students, prepare adult learners for success in college, technical training program(s), and work.  In this session, participants will become familiar with the standards and how to navigate them.  The video will investigate the Key Instructional Shifts mathematics instruction must make in order for students to succeed.  The importance of taking the time to delve deeply into the concepts at the heart of mathematics will be illustrated.  By making connections between mathematical concepts, activities will encourage ways to see mathematics as more than discrete sets of rules to be memorized.
Purpose:
Introduce the Key Instructional Shifts of the College and Career Readiness Standards for Adult Education
Develop a working knowledge of the Key Instructional Shifts
Explore how the Shifts influence the structure of the CCR content standards and the order in which standards should be taught
Consider how Shifting practice unfolds in the classroom.
Jun

30th

,

2021

Sun - Sat

from

8:30 - 11:30 am

Will run